Gorgeous and natural looking Bush Rock Walls
Home
natural looking bush rock walls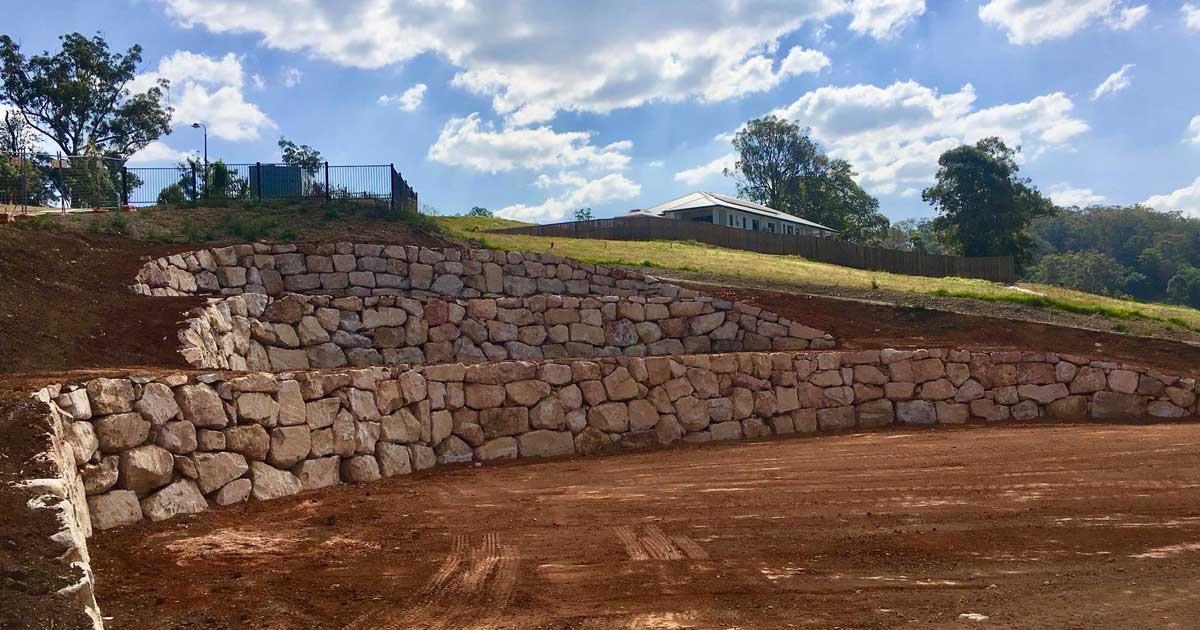 Bush rock is the most natural stone you can get for your rock wall, bush rock is taken straight from the Australian wilderness. Bush rock is the cheapest of the stones and will give your garden a more natural look and feel.
Since the early European settlement of NSW, bush rock has been used in landscaping and gardens to re-create a gorgeous natural bush setting, build fences or retaining walls, line pools, create waterfalls as well as other features. Bush rock is also used as a base for orchids, lichens and mosses to grow on. So this proves that if you are looking for a more inexpensive and more natural stone for your garden Bush rock is the stone for you.
Natural Retaining Walls can be as beautiful as any other rock walls
The natural beauty of our Bush Rock Walls will surely take your breathe way; and will transform your home into a masterpiece.