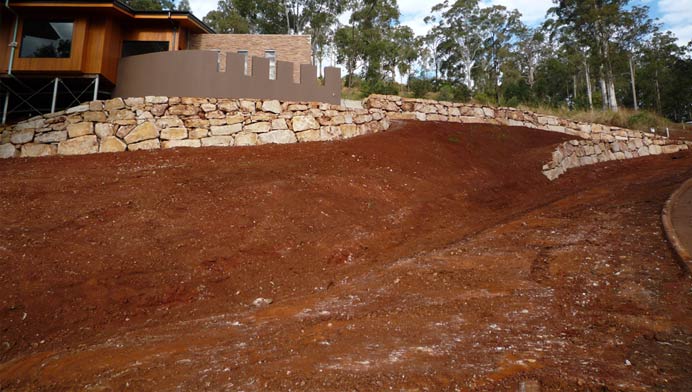 Excavation is the process of moving earth, rock or other material with tools and/or equipment. Classic Rock Walls and Excavation are able to excavate your garden with their 30 years' experience and their hardworking and dedicated team.
Before the excavation process can begin, CRWE's team will carefully examine the site, to make sure they are prepared to make sure you have the best excavation experience.
With excavation Classic Rock Walls and Excavation can take any spots that cannot be put to good use and are in the way of your garden living up to its full beauty, and take away that obstacle so that you can create your garden the way you feel like without having those nasty obstacles in the way.
CRWE are the most reliable and dedicated rock walls and Excavation Company on the coast and can promise you that you will be left nothing less than satisfied with the end results of their team's hard work and dedication to making your garden living up to its full potential at a fordable price.
Some of the Gold Coast's finest excavation jobs
excavation is the best way to prepare for landscaping and creating a foundation for your home