Creative designs that complement the outdoor setting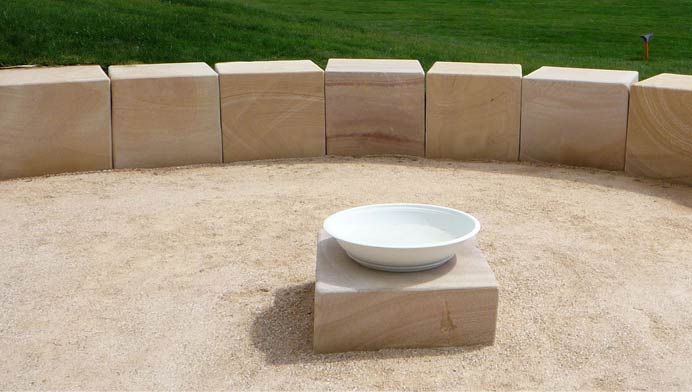 At Classic Rock Walls we are so much more than simple sandstone wall builders!
Our team has worked in the business for over 20 years, so we understand that every customers site is unique and we enjoy collaborating with our clients to create a gorgeous finished development that resonates with the customers personality and a splash of style.
Every project that is taken on by us is completed with extreme hardwork and with the highest quality materials to get the best end result.
We have completed hundreds of gardens all over South East Queensland, including projects for schools and business. A majority of customers employ is not just to build the inital retaining wall, but to also supply plants and create stunning features for their gardens to help make their home, business or school to look as gorgeous and unique as possible.
We listen to your ideas so we can find a way to shape your land to match all of your needs and wishes. At CRW we understand that our region has a difficult and harsh landscape to work with; as it changes so often (from months of dryness to torrential rain, we can never be prepared for the weather so we have learnt to combat that and work around all circumstances.) The team at Classic Rock Walls can advise you on the best planting arrangements to withstand even the most intense weather phenomenons.
Every uniquely designed features for our clients have left them feeling pleased and excited because of its beauty. Our team has created seating areas carved delicately from stone which shows our teams impressive talent and shows the versatility that our company represents.
Anything from benches, BBQ pits, playgrounds, water features and multi tier gardens can be completed by our team so whatever you need doing we have you covered. We can create the perfect pallette for you to create your own oasis under the South Queensland sun, so you can feel like you are on holiday any time of the year.
Our aim is to bring your outdoor design ideas to life to provide you with an enjoyable and stunning surroundings for not only you but all your friends and family to fall in love with. Whether that be with garden beds, outdoor seating areas or even a childrens playground; our goal is to ensure you are provided with an end result that leaves you much more than satisfied
We operate all over the Gold Coast, Brisbane and Tweed area so contact our principal Simon today for a FREE quote 0413 196 333.
We do so much more than just build walls
With our expert levelling, horticulture and design experts, expect a wonderful transformation