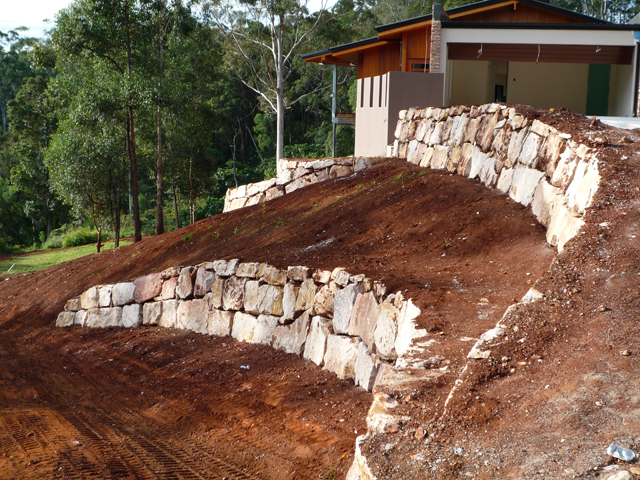 The Importance of Earthworks 24 May 2018 Back to Blogs
Earthworks is the most important step for your home; as it is the complete foundation of your house and not getting it done professionally will lead to issues when placing flooring and other features later on. Earthworks involves clearing the land of rubbish, plants and weeds to ensure builders have a fresh surface when preparing to build on your property. Most builders will ensure you have 1.5m of flat space around your home so your vision can be achieved.

There are multiple types of excavation:
- dismount
- emptying
- terraced


Our team of professionals at Classic Rock Walls are the best decision when looking to get the Earthworks done on your property as we will ensure that we save you time and money; by looking at the entire property and provide you with a landscape design that will cost you the least amount of money (and give you a quote that will be 28% to 40% cheaper than your builder).
MORE BLOGS