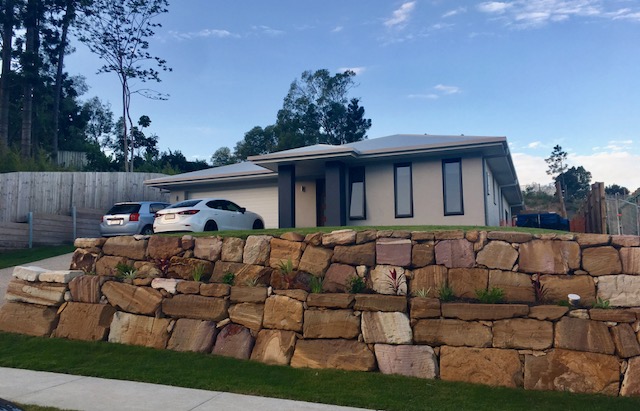 Why Rock Walls? 05 Jul 2018 Back to Blogs
Rock Walls can be used to make accessibility to other parts of your garden, protecting plants or just to help bring some life to your home.
At Classic Rock Walls we see the potential in every garden and know just how we can design your rock wall to fit your needs and lifestyle.
Nearly every home in Gold Coast, Tweed Or Brisbane have some form of rock wall on their property and it helps add that extra bit of spice to your home.

Many home buyers look for homes with rock wall; as it adds its own bit of uniqueness and helps catch buyers eye... so whether you are planning to sell or just want a more modern feel to your home call us today for your FREE QUOTE,
We will ensure we use the highest grade materials for your retaining rock wall and will use sandstone blocks, blue stone boulders etc... to help match your wall to the rest of your home.
MORE BLOGS